The European DISIRE project was motivated by existing and emerging industrial needs, aiming to make a significant impact in the area of Integrated Process Control (IPC) within SPIRE PPP. SPIRE PPP is an international non-profit association formed to represent the private sector via the Sustainable Process Industry through Resource and Energy Efficiency launched as part of the Horizon2020 framework program.
The DISIRE project tackled the challenges of process optimization and high energy and resource intensity in the chemical, mining, steel and mineral processing industries. The project's ambition was to set new energy efficiency standards in the European process industry. Top researchers and leading international industrial players cooperated under the DISIRE research umbrella to develop robust, yet miniaturized, in-situ Process Analyser Technology (PAT) sensors, introducing a novel reconfigurable IPC approach to current industrial processes.
The ultimate goal of the DISIRE technological platform was to establish a seamless integration of multiple DISIRE-enabled PAT sensors into raw material flows in order to analyze and transmit large volumes of process data and on-line optimize the existing control loops for achieving better product quality, lower energy consumption and improved industrial reconfiguration and adaptability in the production processes. Based on the DISIRE scientific and technological contributions, multiple new opportunities for commercial applications and cross-sectorial business cases will emerge in the European Industry.
The project was ambitious and had significant innovation potential, particularly in the areas of new sensing concepts and logistic issues, which could impact multiple cross-sectorial processes. The role of Fraunhofer MOEZ was to establish and run the Innovation Management Office (IMO), part of the Consortium Managing Support Team. The IMO was in charge of a series of activities ensuring that the highest innovative potential of the DISIRE technological platform is realized throughout the project lifespan. The institute's main tasks were:
to collect and transfer generated knowledge to the consortium partners, to the European industrial community, the EU and the general public


to develop market entry strategies, commercialization concepts and business plans for innovative technologies and services emerging within DISIRE

to support spin off innovation activities, generate new business cases in the cross-sectorial context and commercialize project results, thus bridging the gap between research and market.
Furthermore, Fraunhofer MOEZ worked closely with the project management team to support the decision-making process and ensure the collaborative and integral innovation approach in the consortium as a whole. Ms. Eleonora Zagorska leads the IMO and represents the institute within the DISIRE management team.
The DISIRE project is funded under the EU Horizon 2020 framework and SPIRE PPP, and involves 15 partners which include leading research and industrial partners from Sweden, Spain, Italy, Germany, Poland and Israel. The project was coordinated by Sweden's Luleå University of Technology.
In cooperation with: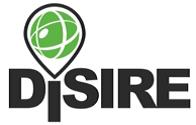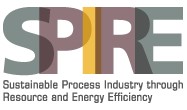 This project has received funding from the European Union's Horizon 2020 Research and Innovation Programme under the Grant Agreement No.636834